Fosber appointments: two new Sales Manager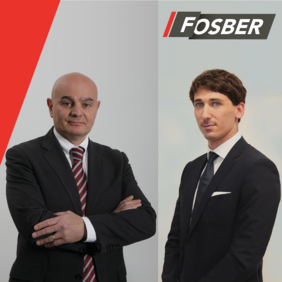 We are delighted to confirm the appointment of two Sales Managers, both of whom have been promoted from within our organization.

Claudio Cosmai joined Fosber in 1997. During his 20 year career in the company, he has worked in many departments, including: Production & Quality, Spare Parts, Documentation and Training area. His extensive experience in different departments played an important role when he worked side by side with the H&R department to help the company achieve its ISO certifications. In 2005, he was appointed to the role of Senior Project Manager. After more than ten years of being responsible for the coordination of hundreds of installations, he moved into the commercial office as Area Sales Manager recently. Through the network of agents, he will take care of Southern Europe (Portugal, Spain and Italy), France and French speaking countries.

Samuele Fanucchi has been working at Fosber since 2014. He began his career as an Inside Sales Specialist, then he moved to the After Sales Department as Customer Care Area Manager. In July 2019, he has been appointed as Sales Manager and through his agents, he will take care of South-Eastern Europe, Russia and CIS countries, the Middle East and Arabic Peninsula countries.
Both gentlemen have worked at Fosber for many years, gaining valuable experience of the industry and the product lines, making them ideally suited for the new roles.
---