WHO WE ARE
Fosber is a leading global supplier for the design, construction and installation of complete lines as well as individual machine units for the production of corrugated board packaging.

Originally founded in Lucca in 1978, through its Italian headquarters and strategically located subsidiaries in the USA and China, the Fosber Group today supplies complete corrugators as well as major machine upgrades across the globe with a total dedication to quality and customer service.
Our renowned focus on continuous evolution and innovation, coupled with our constant investment in R&D are the keys of the company's success. In what are continuously changing and evermore demanding markets, the Fosber Group delivers the most up-to-date technology to guarantee its customers high performance, total production flexibility, dramatically reduced running costs, less complexity, and enhanced reliability.
President &
Managing Director
Massimiliano Bianchi
After a brilliant university career having graduated in Electronic Engineering and then specialised in Bio-Engineering, for 3 years Bianchi worked at Andersen Consulting (now Accenture) where he learned the huge importance of corporate organisation and structure as well as leadership skills.
In 2001, when its turnover was just € 38 million, Bianchi was taken on at Fosber as Commercial Director, bringing the skills and dynamism which were not typical of the corrugated machine manufacturing industry. Soon he became the focal point of the company and was appointed as Operations Director in 2006 and then General Manager in 2010.
In 2015 he was appointed as Managing Director, leading to what was then a record year for the Fosber Group in 2016 with a turnover exceeding € 144 million.
In June 2017 Mr. Bianchi – aged just 45 – was appointed as President and Managing Director of the Fosber Group by the Board of Directors.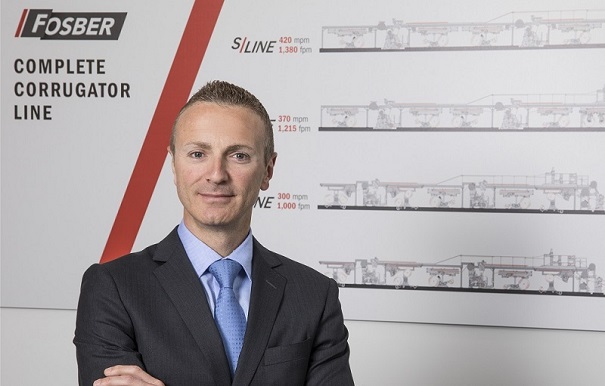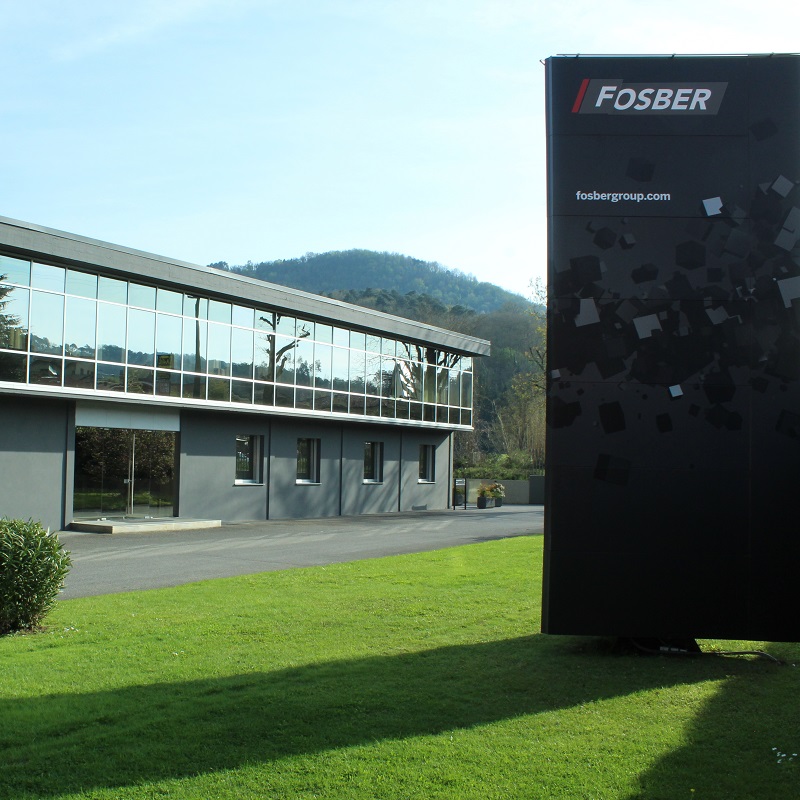 Head
/

Quarters

As Head Quarters of the Fosber Group located in Lucca since 1978, Fosber Italy is the centre from which the company's strategy, design, innovation and production is focused.

Its location in Lucca has and continues to be a significant factor in the company's success thanks to the intensive presence and activity in this region of mechanical and engineering industrial services that specialise in servicing the paper industry. This ensures there is always a deep local pool of highly technically qualified and specialised personnel that can be drawn on whenever required.

Fosber America
The USA division is 100% owned and controlled by Fosber Italy. Formed in 1988, Fosber America is situated in Green Bay (WI) in what is the heart of the North American corrugated board packaging industry.

With a self-governing and fully autonomous structure, Fosber America is not simply a commercial subsidiary but a strong stand-alone USA company in its own right, totally focused on the needs of its North America customers and market leader in terms of after sales services. Fosber America is totally dedicated to providing the quality, technology and services that are specifically demanded by the American market.

Fosber America's joint venture with Tiruna America perfectly compliments the services it provides to customers through the integration of a local and responsive support for the supply and servicing of corrugating rolls.

www.fosber.com/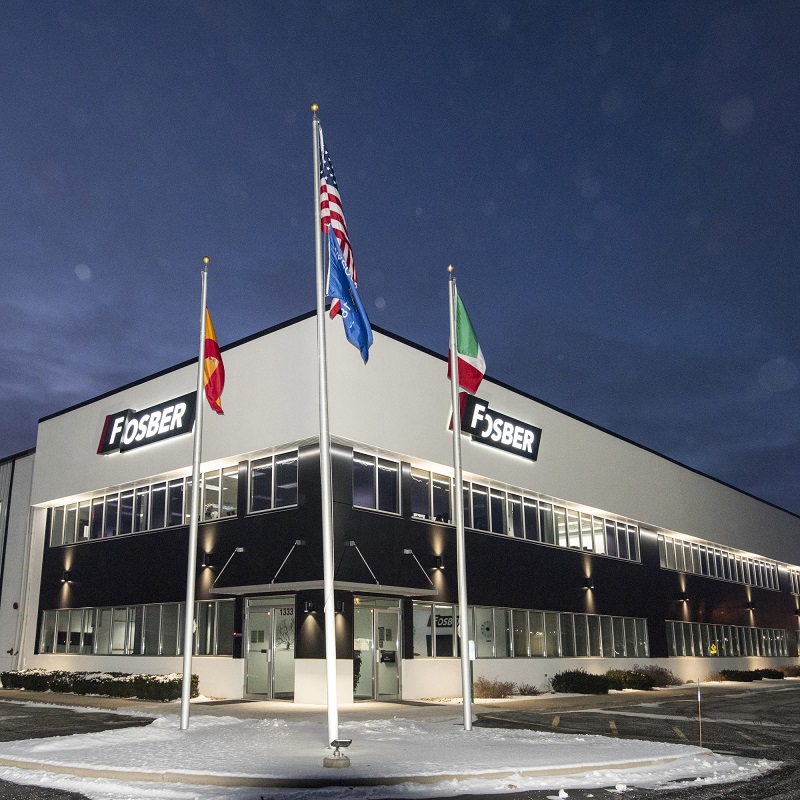 Fosber Asia
Fosber Asia is totally dedicated to providing the best service in the industry to its Asian customer base and to meet the rapidly increasing demands of this growing market.
Guangdong Fosber Intelligent Equipment Co., Ltd. (abbreviated as Fosber Asia), with its manufacturing base located in Foshan, is a joint venture established between the Fosber Group and Guangdong Dongfang Precision Science & Technology Co., Ltd. Fosber Asia's mission is to provide high-quality service to all of Fosber's customers in Asia. Our products are high-performance complete corrugator lines designed by Fosber Italy and jointly manufactured by Fosber Italy and Fosber Asia.
Fosber Asia is devoted to offering high-quality products and service to customers all over the world at very competitive prices. High-quality service has always been a core point of competiveness of Fosber to gain new business. Fosber Asia adheres to this same philosophy, by offering comprehensive service to both Asian and global customers. In what are continuously changing and evermore demanding markets, the Fosber Group delivers the most up-to-date technology to guarantee its customers high performance, total production flexibility, dramatically reduced running costs, less complexity, and enhanced reliability.
Meanwhile Fosber Asia Tianjin, situated in the north of the country, continues its long established business activity providing a close and high level of local customer care and spare parts service.

www.fosberasia.com/
Tiruña Grupo Industrial
Tiruña S.L. was founded in 1921 in Pamplona (Spain) under the name of Talleres Iruña, as a family business under the management and ownership of the Guibert family.
The company started producing corrugating rolls and pressure rolls for the corrugated industry. Step by step the company introduced its products on virtually every kind of carton making machine.
Today Tiruña has manufacturing plants in Spain, USA and an UK office. And in 2019 Tiruña Industrial Group and Fosber Group completed a shareholding deal. As a result, Fosber is now holding the majority of the shares in the Spanish company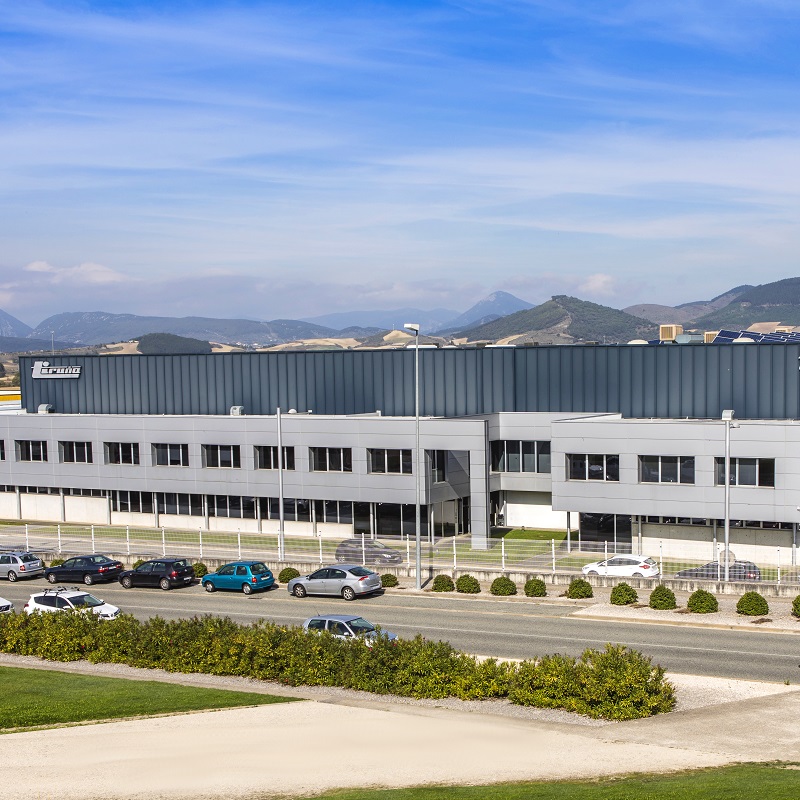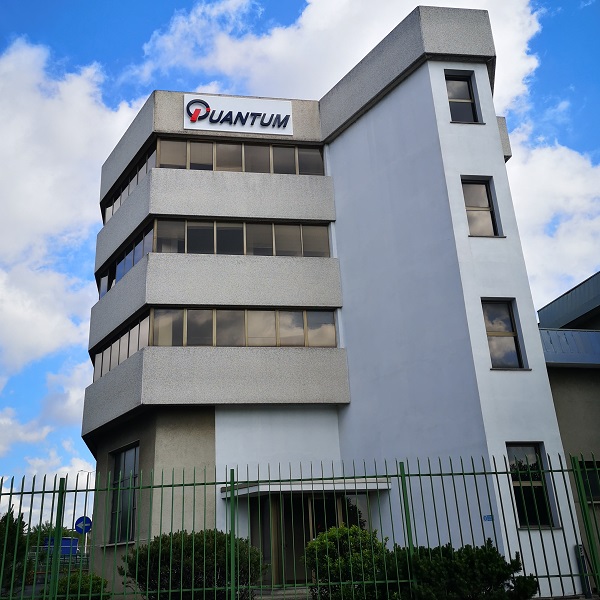 Quantum Corrugated
Tracing its roots back to the 1930s, Agnati has pioneered many significant developments in the design and manufacture of corrugating lines.
Up until 2009, Agnati was a family owned company. It was then acquired by the Brivio Pierino Group, at which time it changed name to BP Agnati srl. In 2020 it becomes part of Fosber, which acquired the majority of the shares in the business. A strategic investment that secures ongoing development and expansion of product portfolio.
This also led to the birth of a new company: "QUANTUMCORRUGATED Srl".