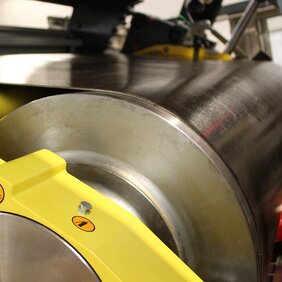 Fosber launches latest generation belted single facer for its 2.5m and 2.8m corrugators.
It is well documented that corrugated board producers are running lighter weight recycled papers and finer flute profiles on the corrugator, as packaging specifiers look to ensure a truly sustainable and circular economy. At the same time, brand owners are engaging with box plants to produce even higher quality printed images, whether using HQPP or digital print – and to achieve this, box plants need board with a perfect print surface on both sides.
In a bid to help board plants produce the ultimate quality sheet – irrespective of paper weight or flute profile – Fosber has launched a new belted single facer for the global corrugated market: the Smart Belt.
Read the full article on IPBI: Click here - SMART BELT IS NEW
---