Greenfield site in Guatemala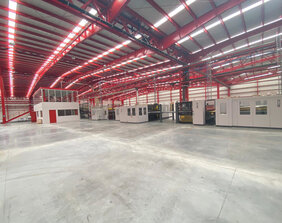 Founded in 1991, by Fernando Magdalena Salgado, Cartones de Guatemala SA is a leading producer of corrugated board and packaging for a wide range of industries in the Central American country of Gutemala. Its offices are located in Guatemala City and its production site is in Morales Izabal, about 240km north-east from the capital and close to the Caribbean sea.
Greenfield Site
Most recently, Cartones de Guatelama SA opened a new, greenfield facility in the town of Escuintla, which is about 65km south-west of the nation's capital city. The facility housed under 33,000 sqm of buildings. The establishment of this second site expands the company's geographic footprint in Guatemala, allowing national coverage for its growing customer portfolio.
At the heart of the new plant is a Fosber S/Line 370 2.5m complete corrugator. The state-of-the-art machine started up on 26th April. The line is able to produce a wide range of corrugated board and runs single and doublewall board, specifically for heavy duty trays for fruit and vegetables. This new line is also ready for the future installation of a third single facer, which will allow the plant to produce triplewall board.
Read the full article: [GREENFILED SITE IN GUATEMALA]
---