Fosber receives Merit Award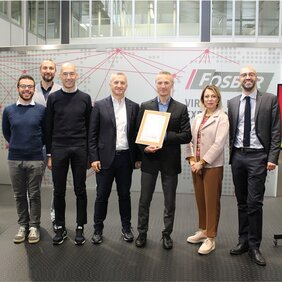 Fosber was recently presented with "Merit Award" certificate #95 from the Société Générale de Surveillance (SGS). The 'Certificate of Excellence' honours the virtuous behaviour of any manufacturing business and the certification for Fosber Group specifically covers the design and manufacture of full line corrugators at the company's head/Quarters in Lucca, Italy.
The Merit award is recognition for those companies that have gained important system certifications, specifically ISO 14001, ISO 9001, OHSAS 18001 and SA 8000.
---