Dedicated offices for Mexico Fosber shows commitment to the growing market of Mexico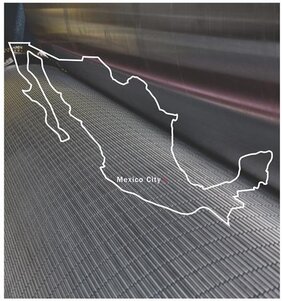 Alfio Brandi, Fosber's Sales Director and territory manager for Latin America, confirms the company has now established a dedicated after sales service office in Mexico. With four Italian technicians, the office will serve customers throughout Mexico for all service requirements. The new office is also holding a wide range of spare parts to ensure minimum downtime for customers. This new office will support the sales activities of Guillermo Bluhn as well as Fosber's sales agent in Mexico, Vima Corrugados.

"We see Mexico as a really exciting market," states Brandi. "We have had some initial activity in the region since the 1990s, but it was in 2008 that we really became active, when we installed the first complete line at Smurfit Kappa. Since then, we have installed several complete lines as well as numerous dry-ends. The most recent installations of two lines in Monterrey were conducted almost at the same time. The first was a 400m per min S Line corrugator at PCM – this being their second Fosber line; the second line was an S Line at Grupo Gondi, also the second one for this major Mexican player."
To date, the company now has ten complete lines in the Mexican market, which is home to around 150 corrugators in total. Fosber installations have been completed at many leading companies, including Biopappel, Copamex, Grupo Gondi, Smurfit Kappa and PCM.

[The Packaging Portal - 24TH JULY, 2017]
---