Covid-19: Spare Parts dept. & Customer Care fully operative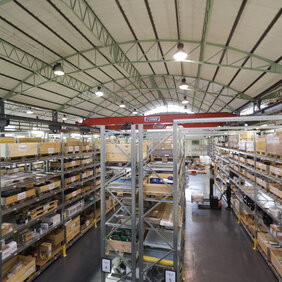 Following The Prime Ministerial Decree of March 22nd 2020 - that establishes new measures to contain the spread of the Covid-19 virus - we would like to assure you that according to the Ateco classification code, Fosber has been recognised as a strategic activity for the Nation.
This means Fosber stays open during this emergency as an essential business to maintaining the Country's supply chain.

With responsibility to our customers we inform you that our Spare Parts department is fully operative as well as our Customer Care which guarantees telephone and remote support 24/7.
We will support you with all our professionalism and efficiency, without compromising the security of our employees which follow precise health & safety rules.

In case of any assistance needed, we are there: for you, with you!
---